Keith Kenny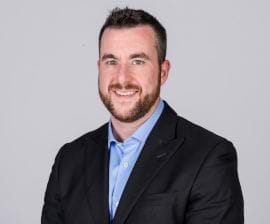 Keith is passionate about real estate and developing a personal relationship with his Clients to ensure they achieve their real estate goals. Married since 2006 and the father of 2 girls (Emerson and Tatum) Keith considers himself lucky to be able to live and work in the beautiful Halifax Area.
Keith's vast Sales and Negotiation experience enables him to get his clients Top Dollar for their listing or to negotiate the best terms when purchasing a new one. He prides himself on ensuring that his clients are always informed and educated on the market, their particular home (Or homes they are interested in) and that they are up to date on market changes. Keith uses the latest Internet Marketing tools to expose your property to the widest possible range of qualified buyers and keeps you up to date on your properties views through biweekly marketing updates.
Give Keith a call today for a personal meeting so he can demonstrate to you his commitment and dedication to helping you achieve your real estate goals.